She/Her – Online Exhibition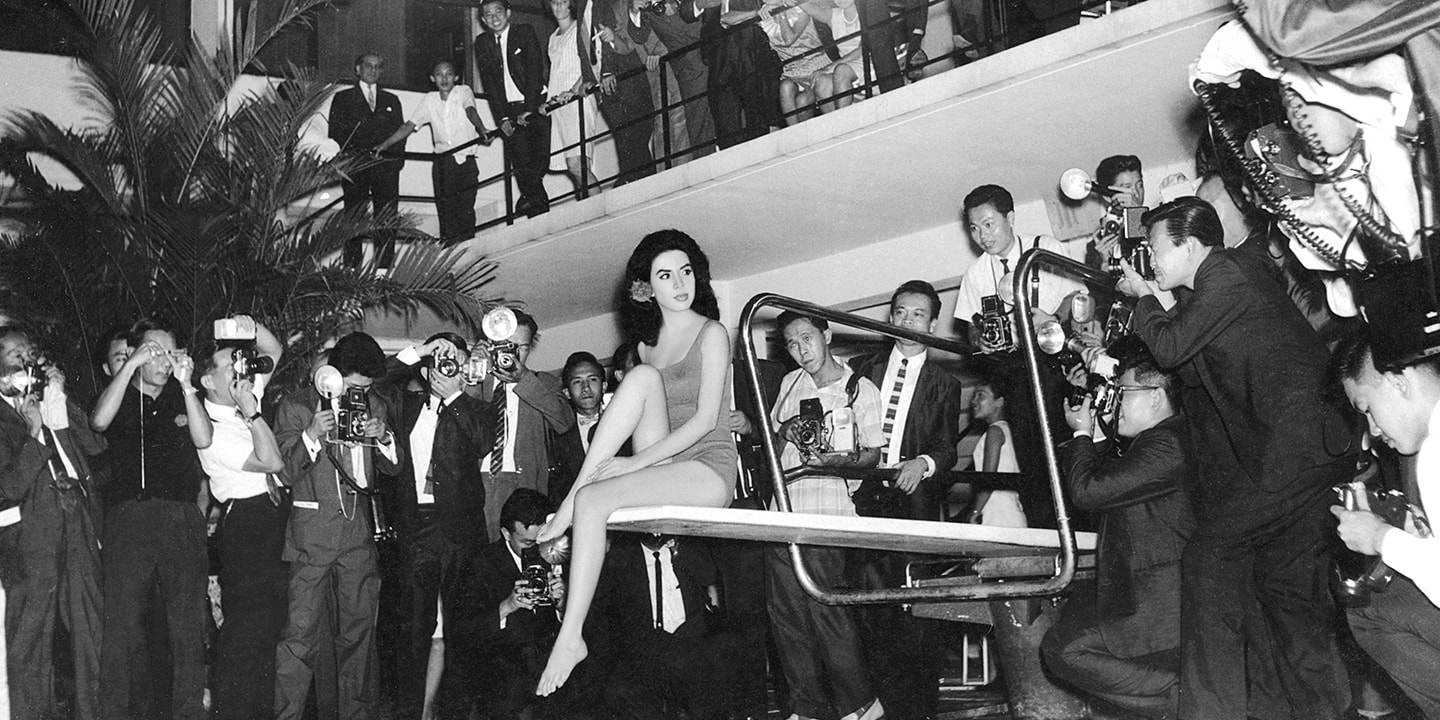 Appetite is proud to present She/Her, a group exhibition that explores representations of the female form. Our show brings together the work of four artists— Pinaree Sanpitak, Yanyun Chen, Shone Puipia, and SH Lim — who inspire us to think deeply and differently about womanhood.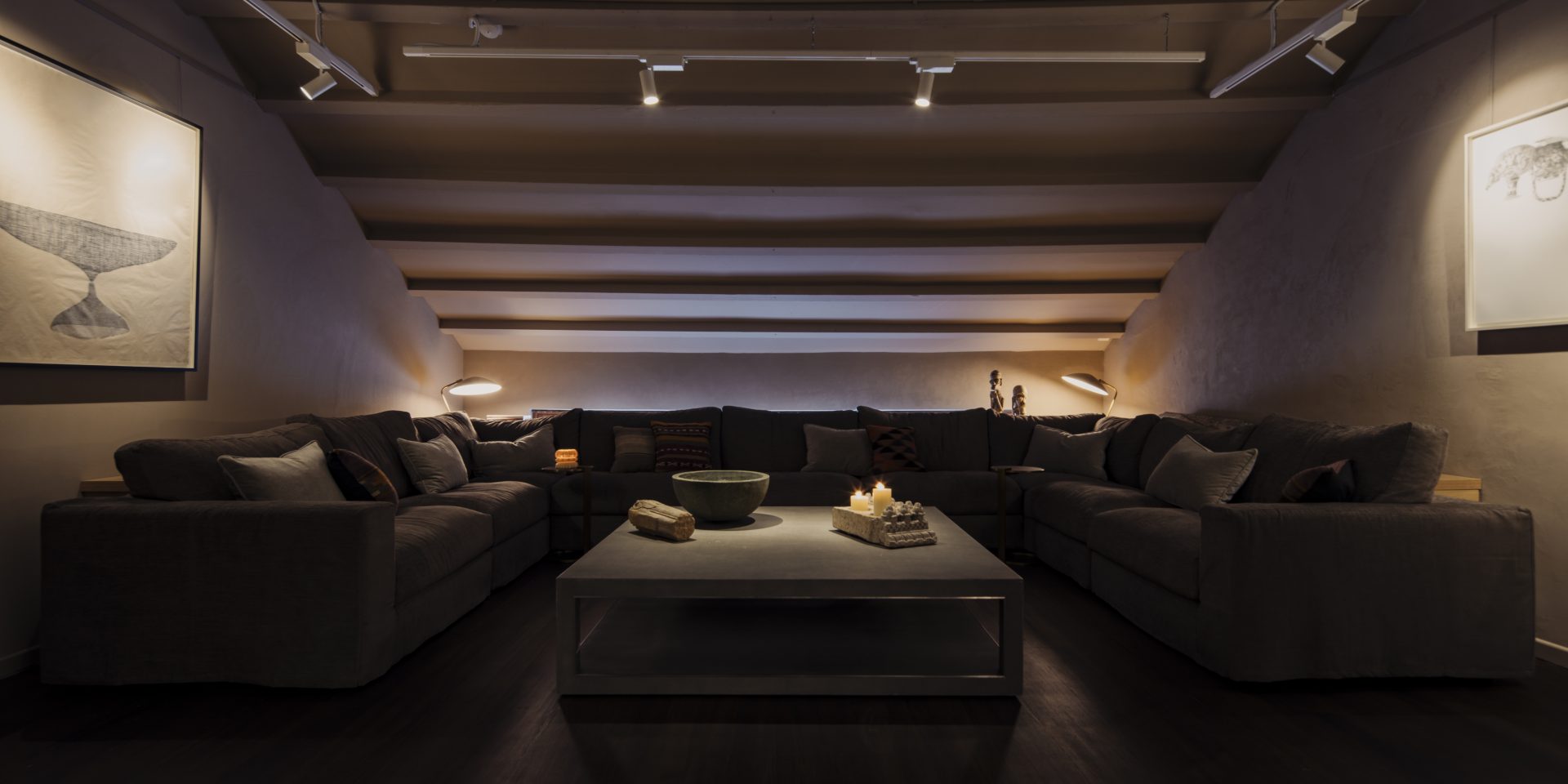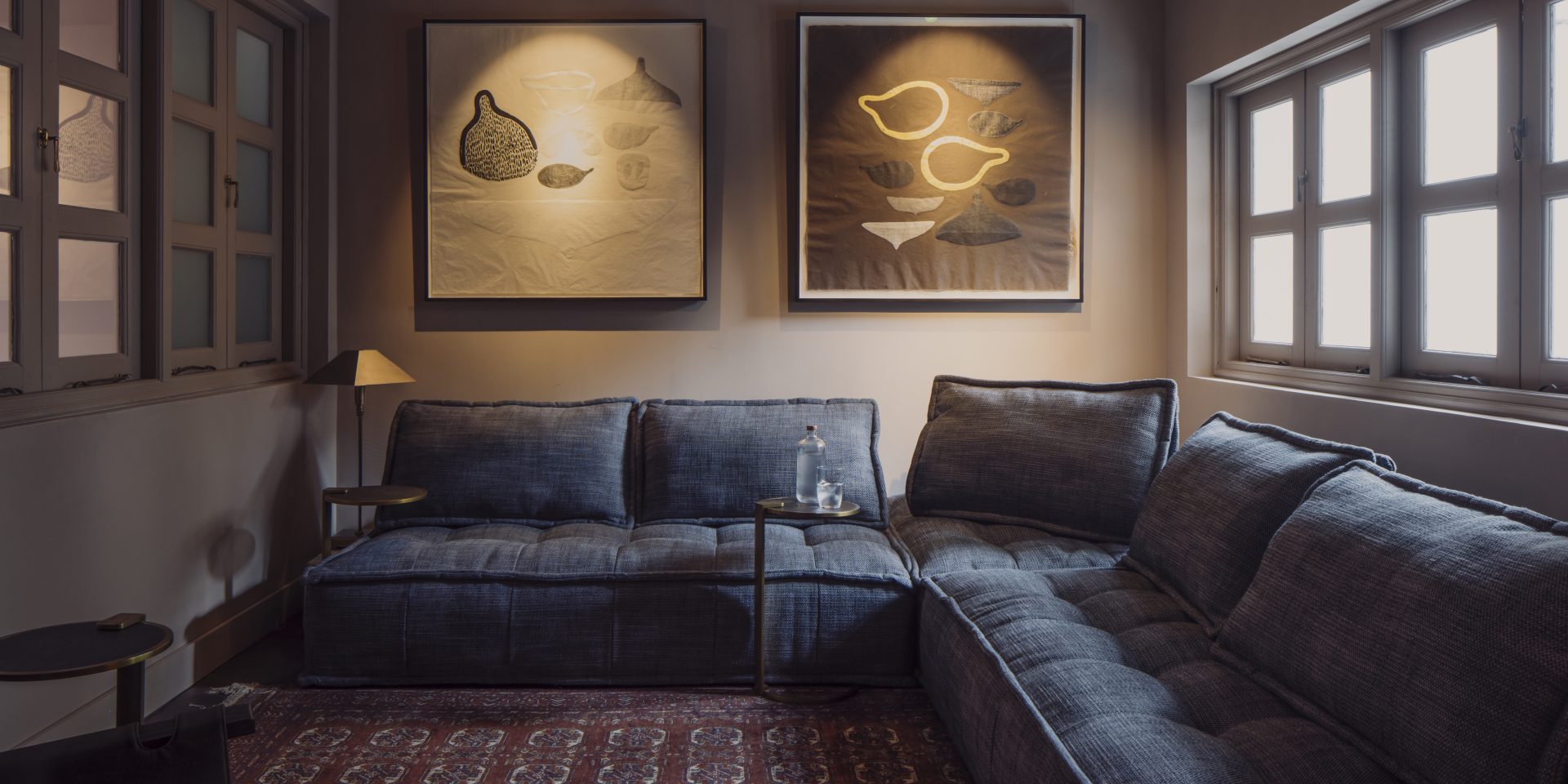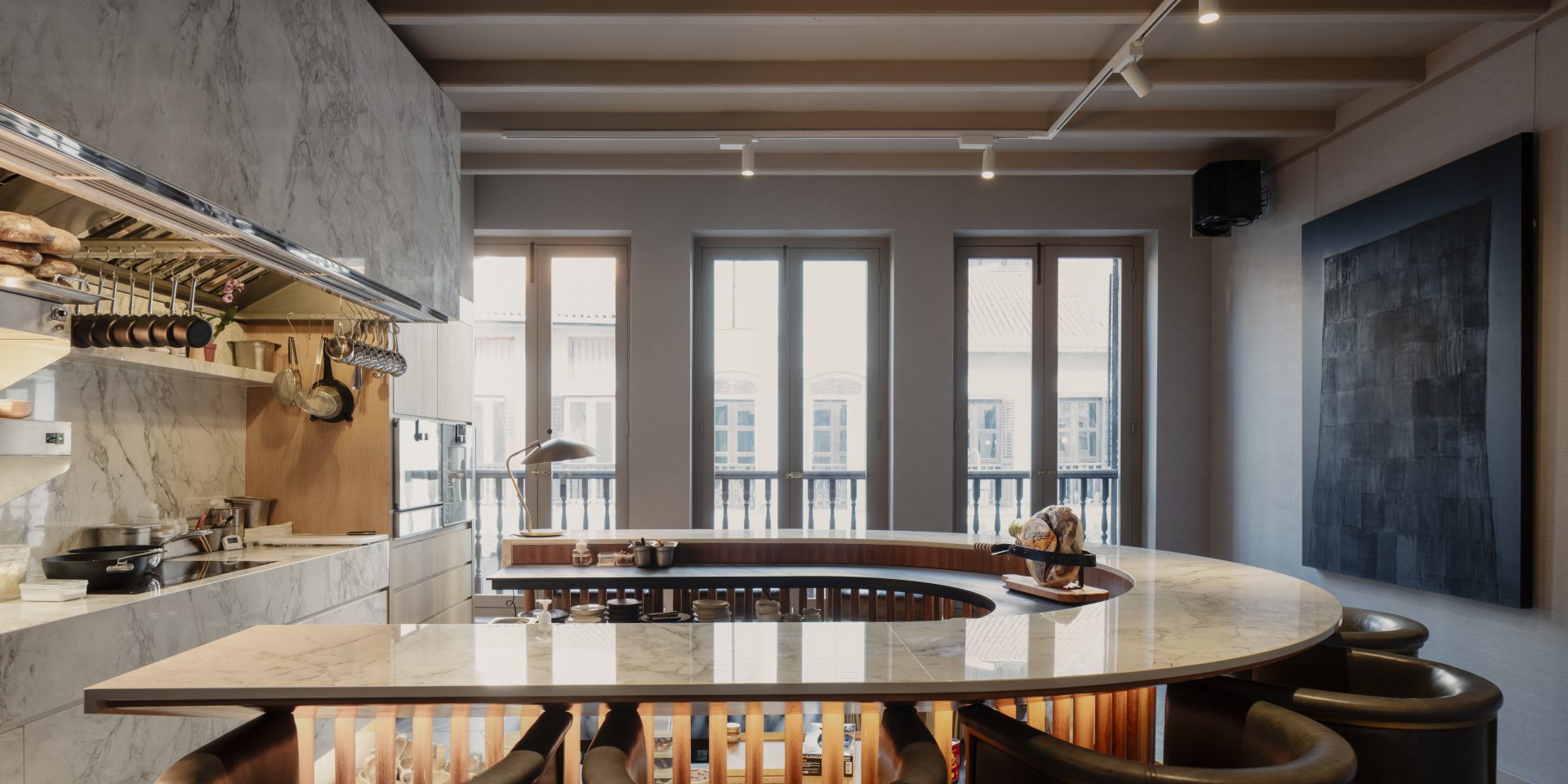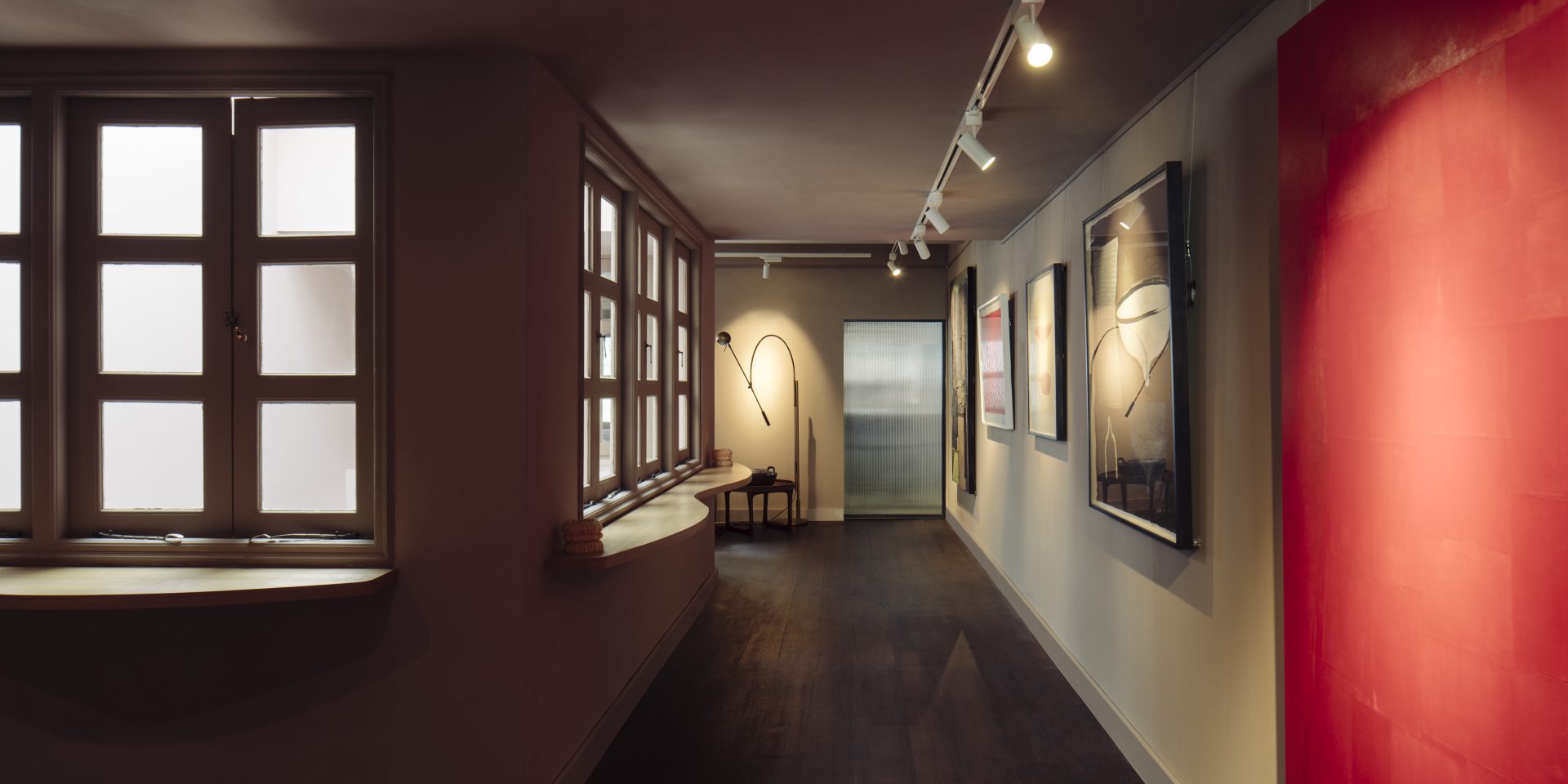 Pinaree Sanpitak

Thai contemporary artist Pinaree Sanpitak (b. 1961, Bangkok) is one of the most highly acclaimed artists of her generation, best known for her practice centred on the female body and its forms. Since her photographic collages of the early 1990s, Sanpitak has consistently reworked and reshaped the breast-stupa— a commonly recurring motif in her work— with a diverse range of materials.
Sanpitak regards the breast-stupa as autobiographical, drawing upon her identities as a woman and a mother. Notably, however, Sanpitak also directs our attention toward the universality of the shape.
Yanyun Chen
Yanyun Chen (b. 1986) is an emerging visual artist based in Singapore who runs a diverse practice. The scars that write us (2018), as well as her subsequent solo exhibition Stories of a woman and her dowry (2019), takes on an auto-fictional lens to examine the female body and its inheritances, in particular the ties that bind a woman to her family.
Hills Like White Elephants (2018) is a triptych that predates both of these works while engaging in similar themes. These charcoal-based drawings find meaning in literature and language; in fact, the title of the work borrows from an eponymous short story by Ernest Hemingway. It also references the visual metaphor of the flower vase, whose Mandarin term 花瓶 (hua ping) is a derogatory label for women who are perceived as only providing visual pleasure.
Hills Like White Elephants anticipates Chen's artistic shift towards the female body and its experiences.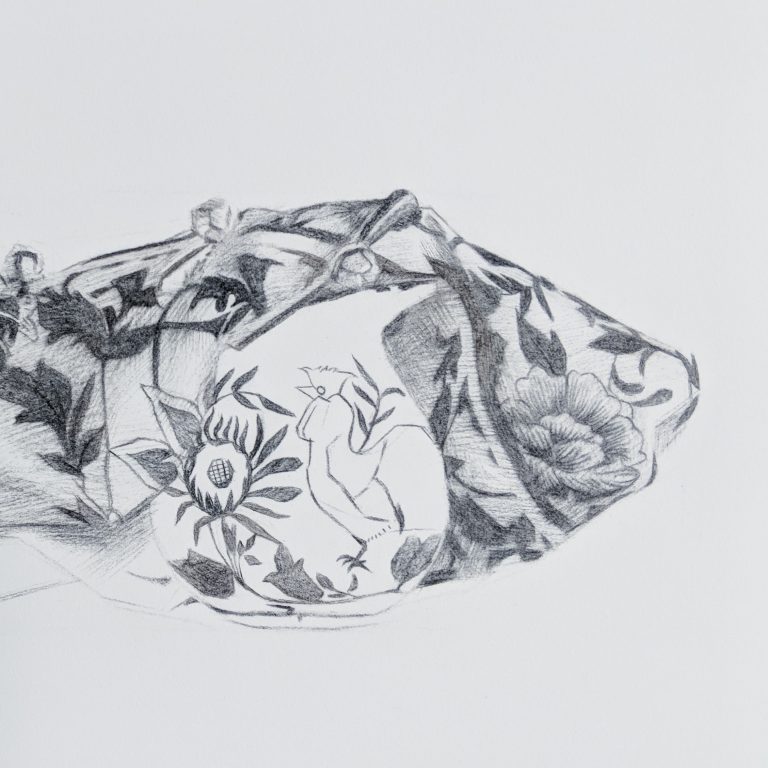 "I'm borrowing from the notion of the vase, the female vase, and I am perpetuating it. But I cannot run away from something that is just right there, especially since I am responding to, drawing from, and speaking about it. But at the same time I think of that moment of suspense, visually how these porcelain objects are hung in the air, suspended, which changes our associations with the trope of the female vase."
"It was an active choice to use charcoal. I knew quite early on that I wanted to do a piece that involved these kinds of porcelain pieces in charcoal, with a very white background. I wanted to see how far I can push an object that's arriving, but also kind of disappearing."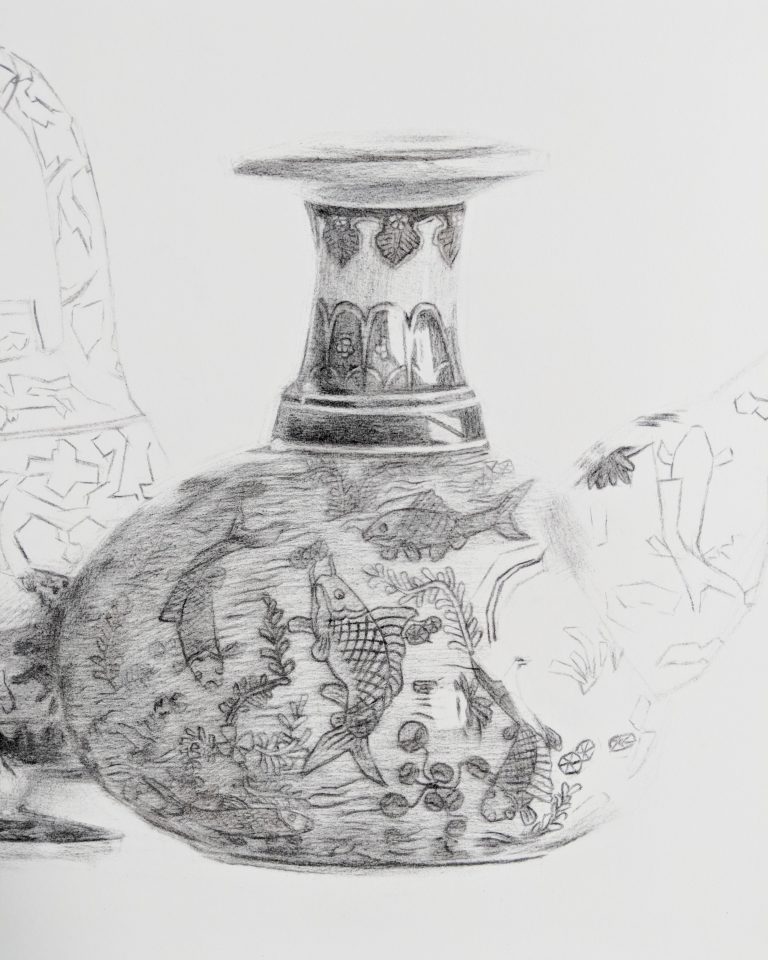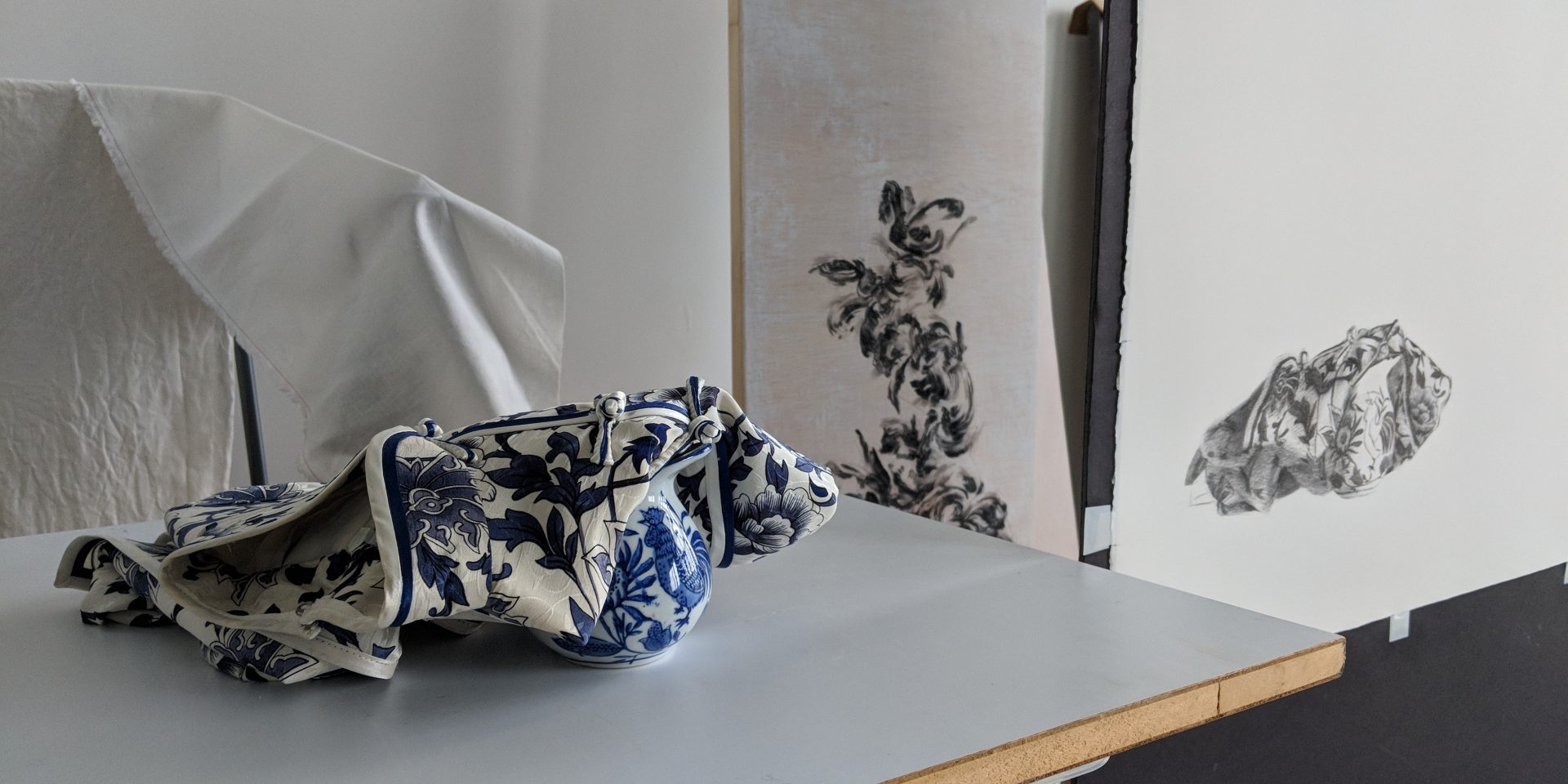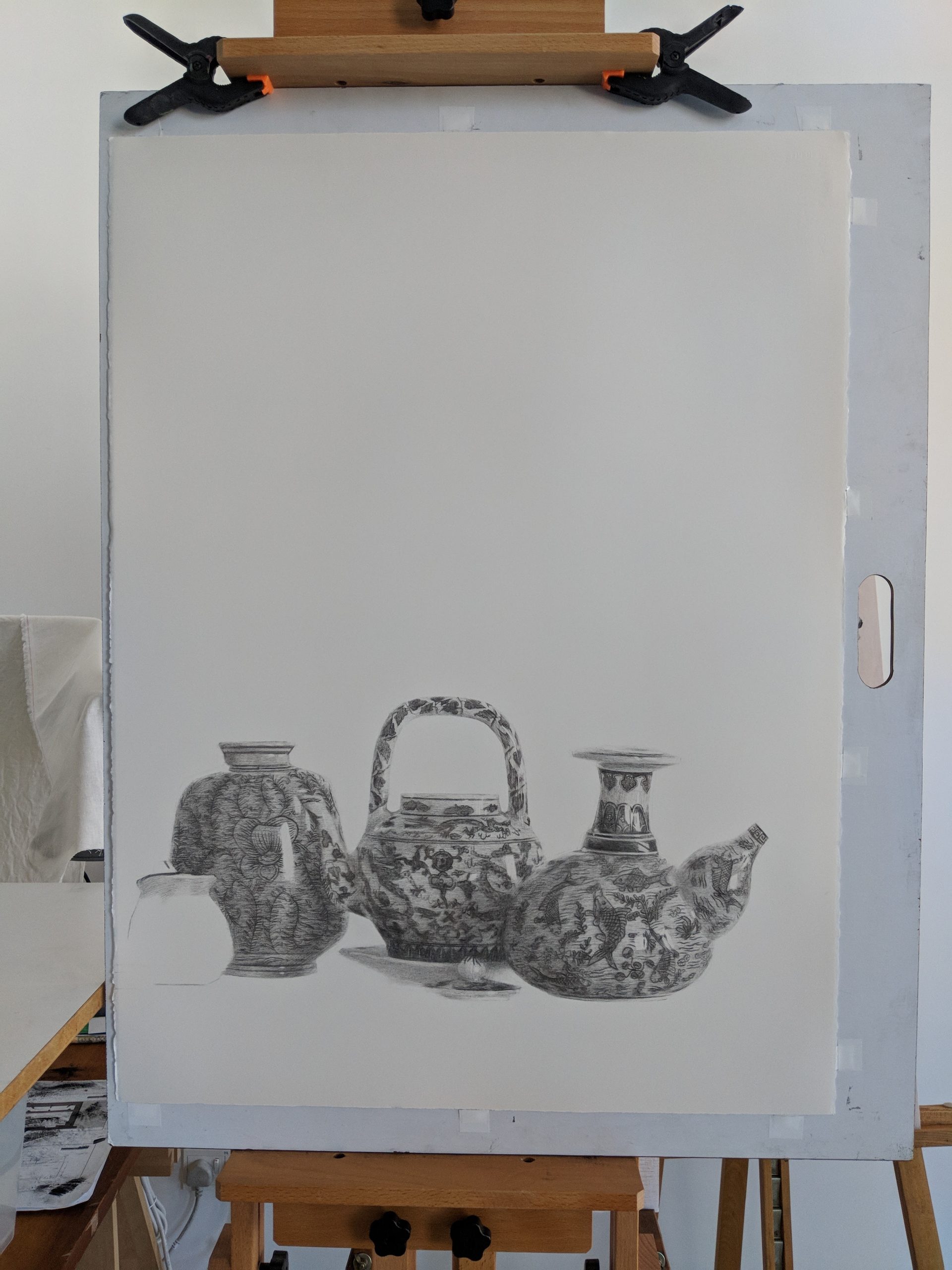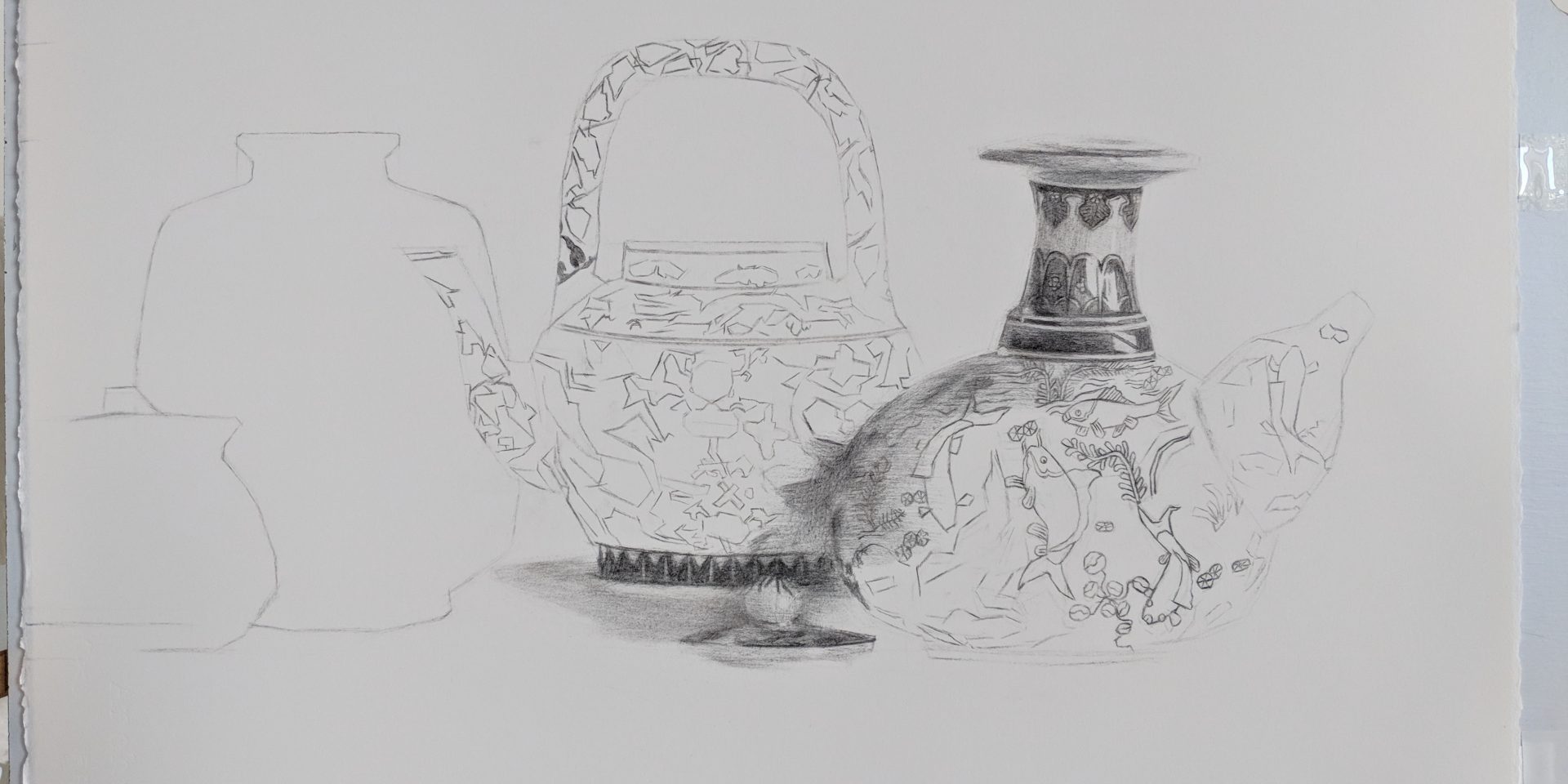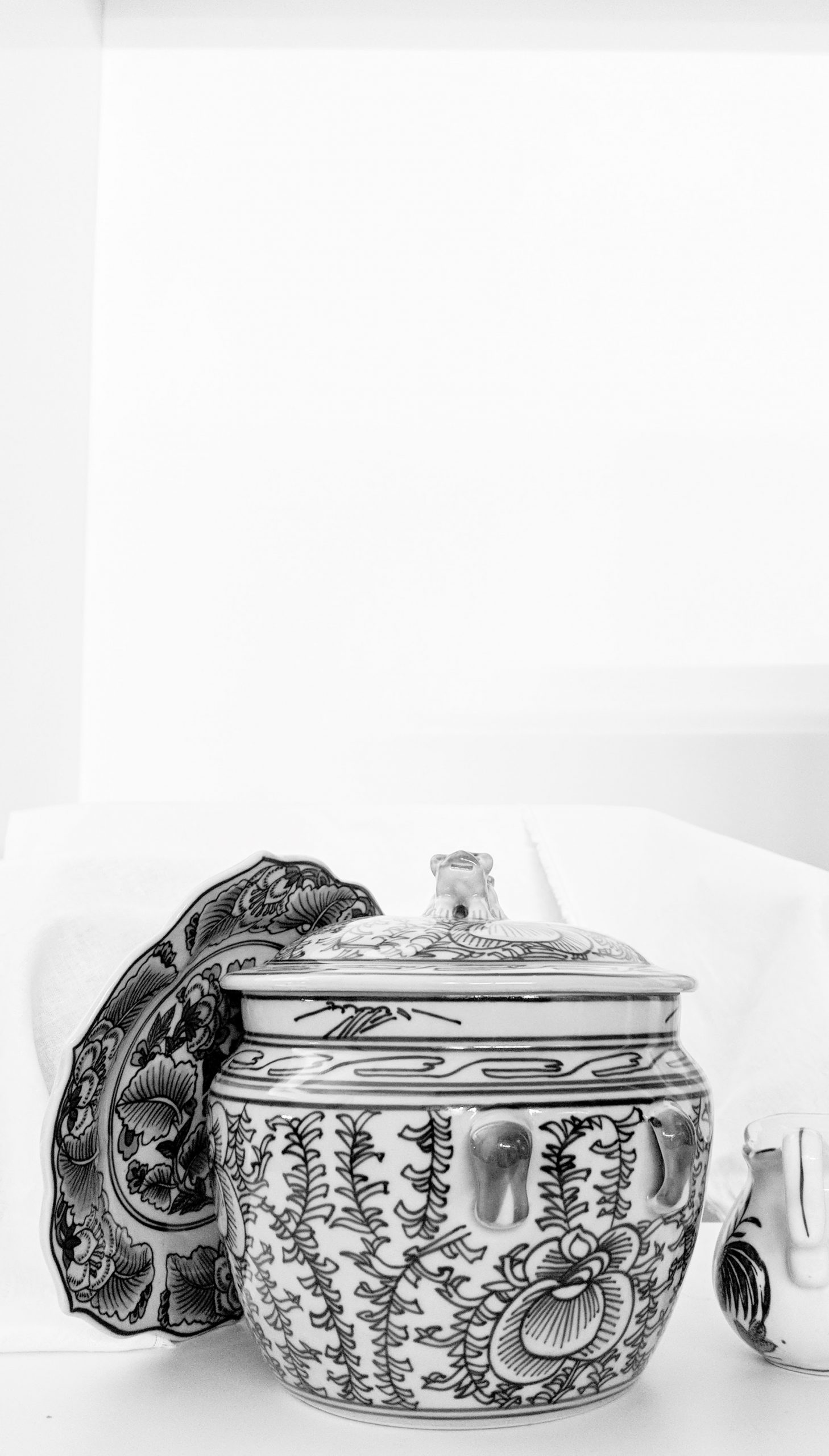 S.H. Lim
The fashion and glamour photographs of S.H. Lim's (Vivat Pitayaviriyakul, b. 1930) are nostalgic time capsules. They recall a vibrant and modernizing Thailand from the mid-twentieth century, a golden age of charismatic film stars and intoxicating beauty queens. As a self-taught photographer, Lim contributed numerous iconic images to prominent Thai publications between 1962 and 1987. Not until very recently, however, has the photographer received recognition for his mastery.
Lim's images resemble the aesthetics of 1960s Hollywood far more than Thai iconography of the same era. His 1967 femme fatale portrait of Phusadee Anukkha-montri, for instance, features a Mauser C96 pistol, popularised in the James Bond film From Russia With Love (1963).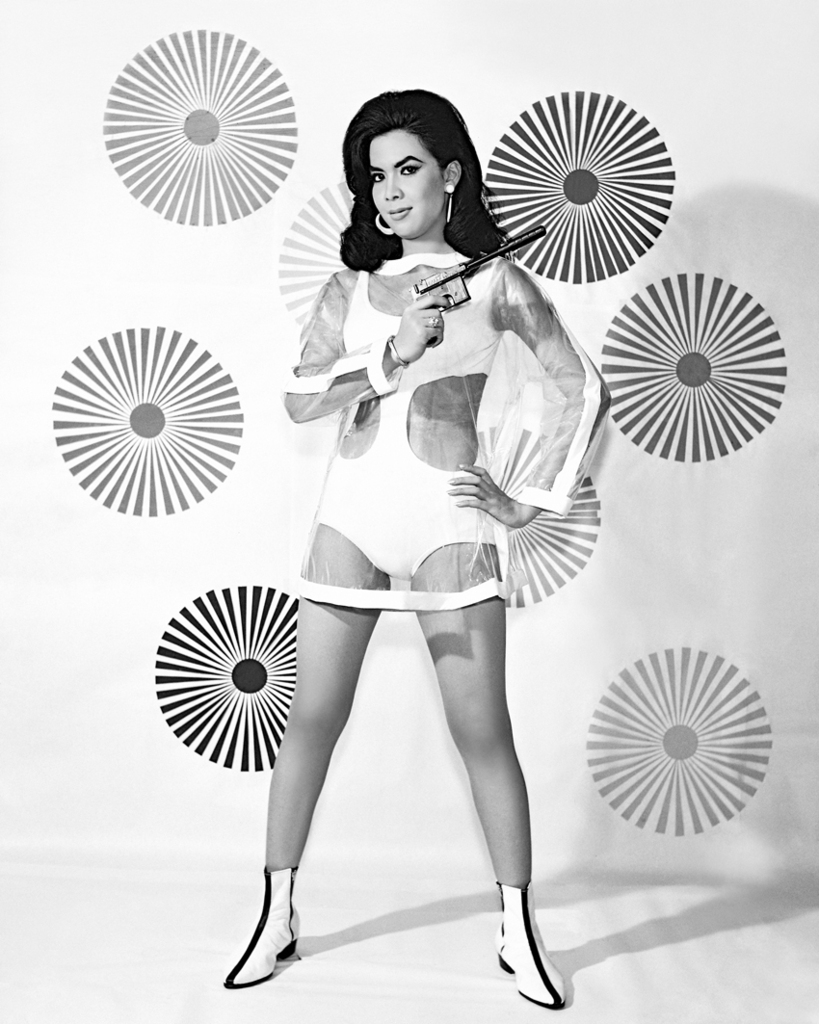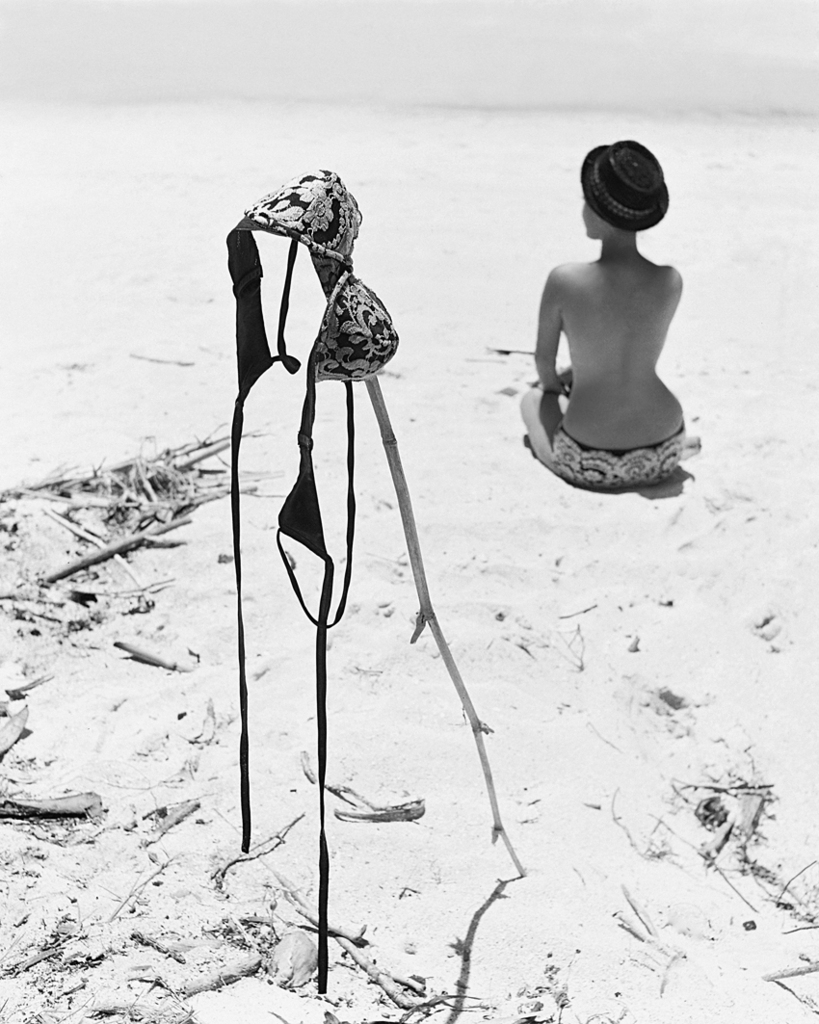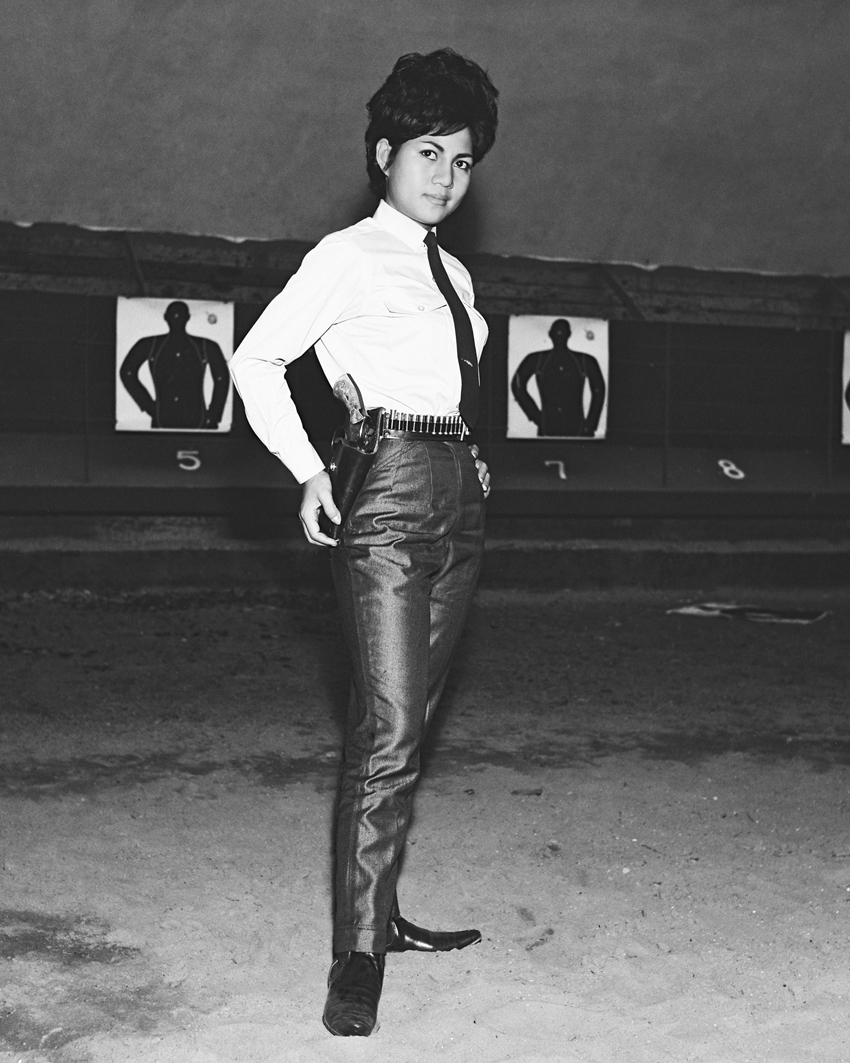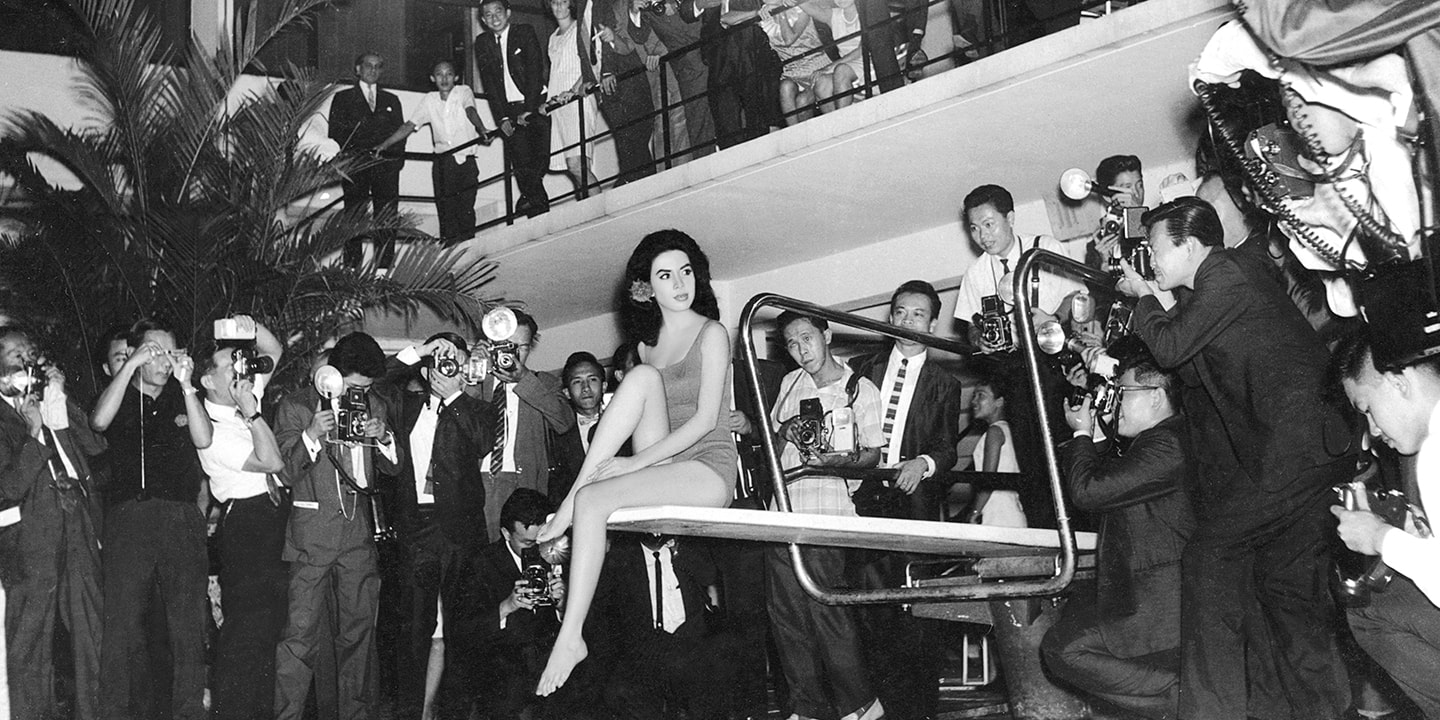 Video
Manit Sriwanichpoom on Rediscovering Forgotten Thai Masters of Photography
Shone Puipia
Born and raised in Bangkok, Shone Puipia (b. 1993) is an award-winning Thai fashion designer whose collections present a bold and uncompromising narrative of global visual culture from the last three decades.
Puipia's Wild Bunch (2016) collection references Peter Weir's 1974 film Picnic at Hanging Rock, in which a group of young Victorian girls go missing on a daytime outing. Contrasting diaphanous Victorian elements like frills and collars with cowboy boots and flamboyant feather garbs, Puipia explores the dichotomy between restrained and untamed self-expression.
His more recent collection, The Brighter World (2019), transports us to an imaginary parlour to witness a gathering of eclectic individuals. The garments facilitate intercultural dialogue through their materiality and silhouettes, and the bold color combinations welcome us into "the vanguard of this brighter world."
In Conversation with Shone Puipia
"Now, I don't see clothes as having gender. If you want to wear this or that, it doesn't really matter. If it looks good and you like it, it's something you should go for. That's what I have wanted my recent collections to be about."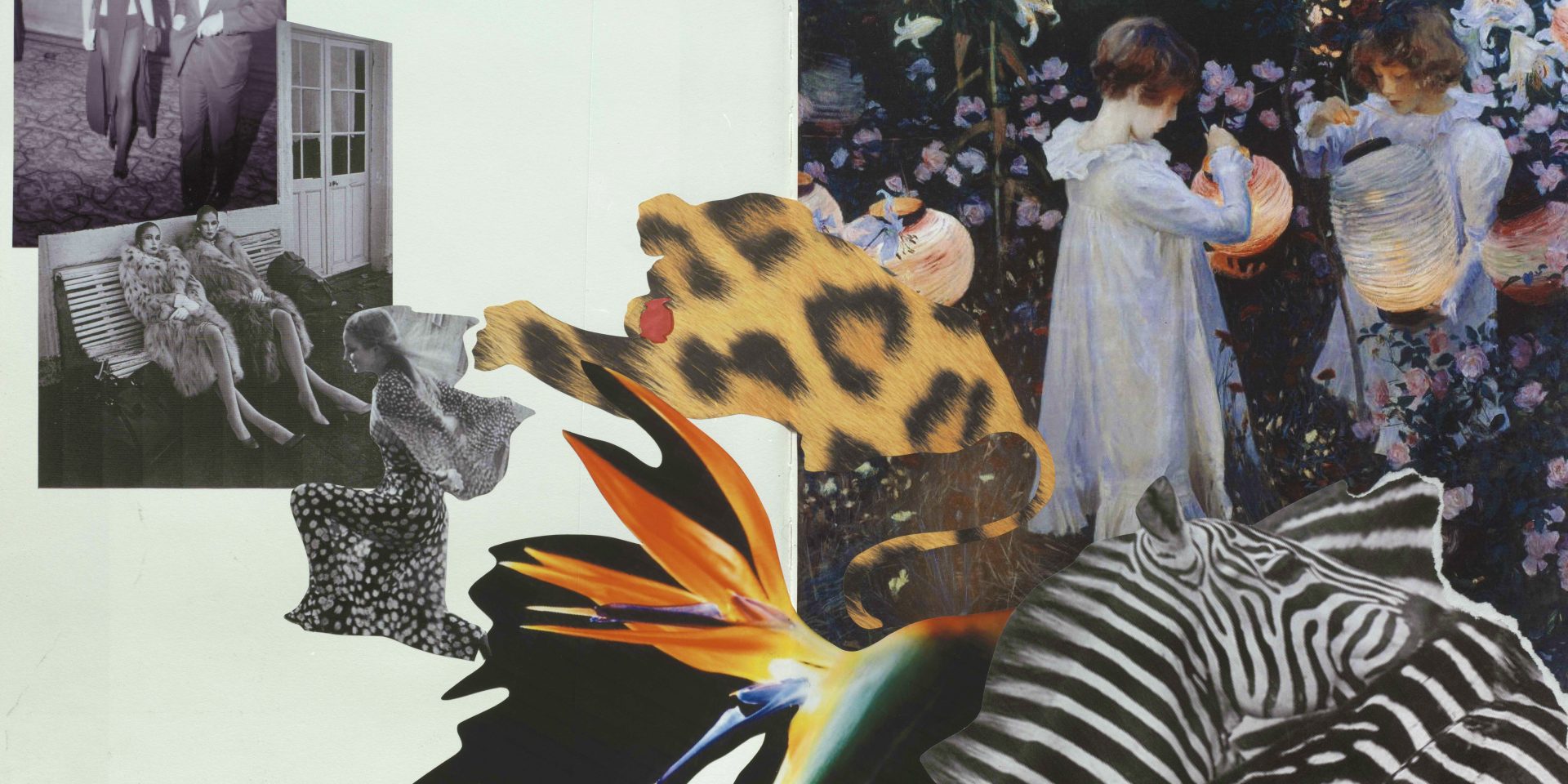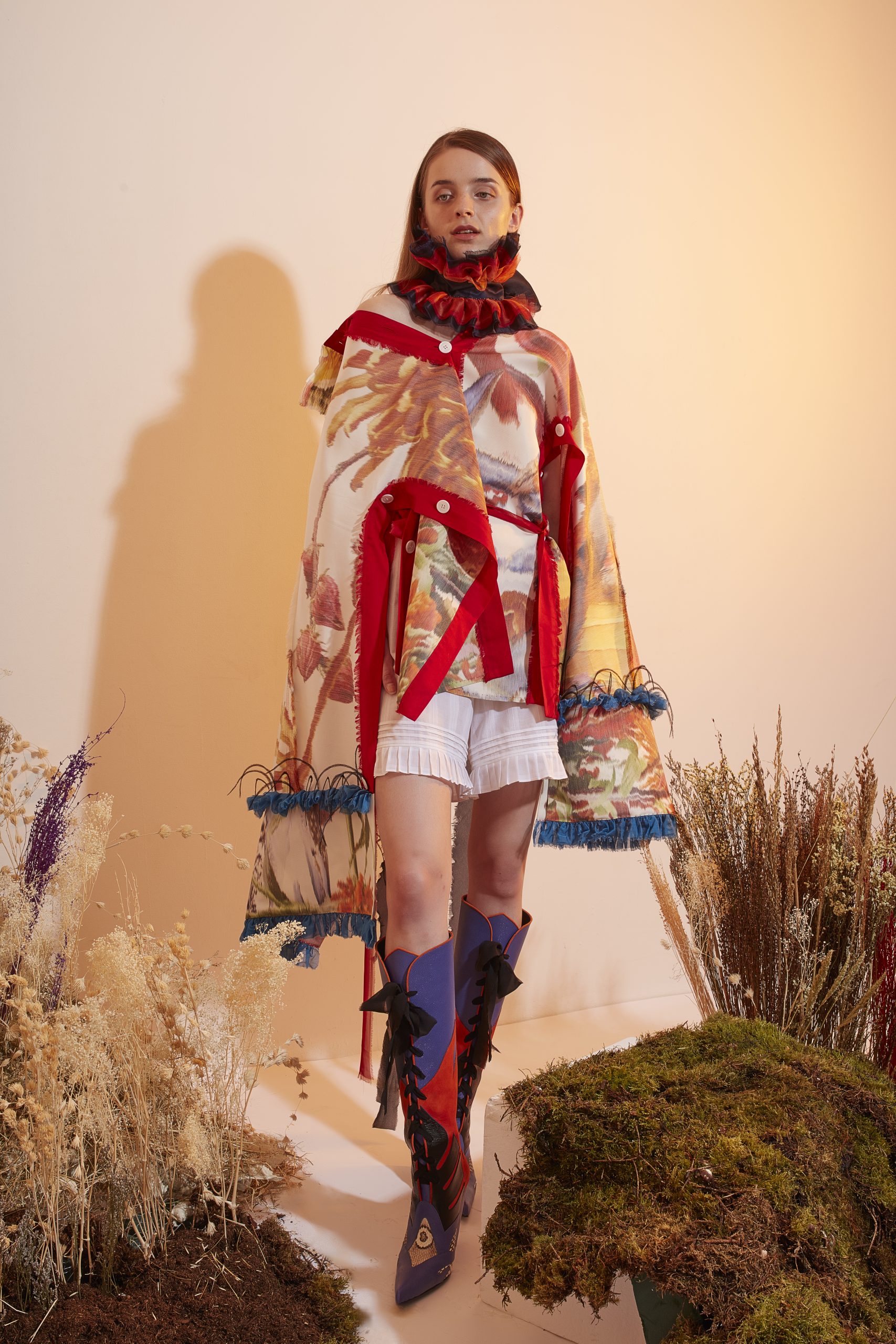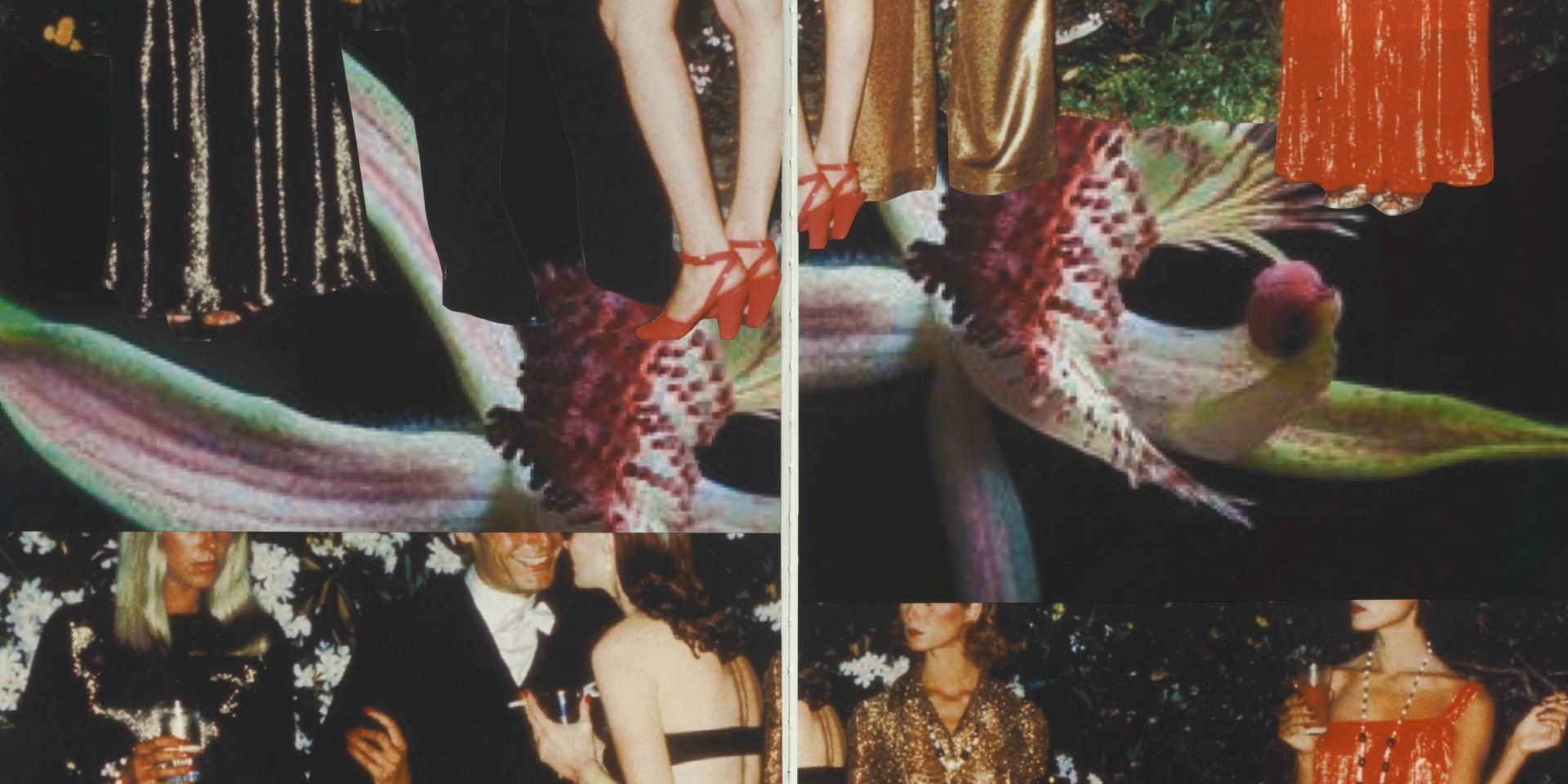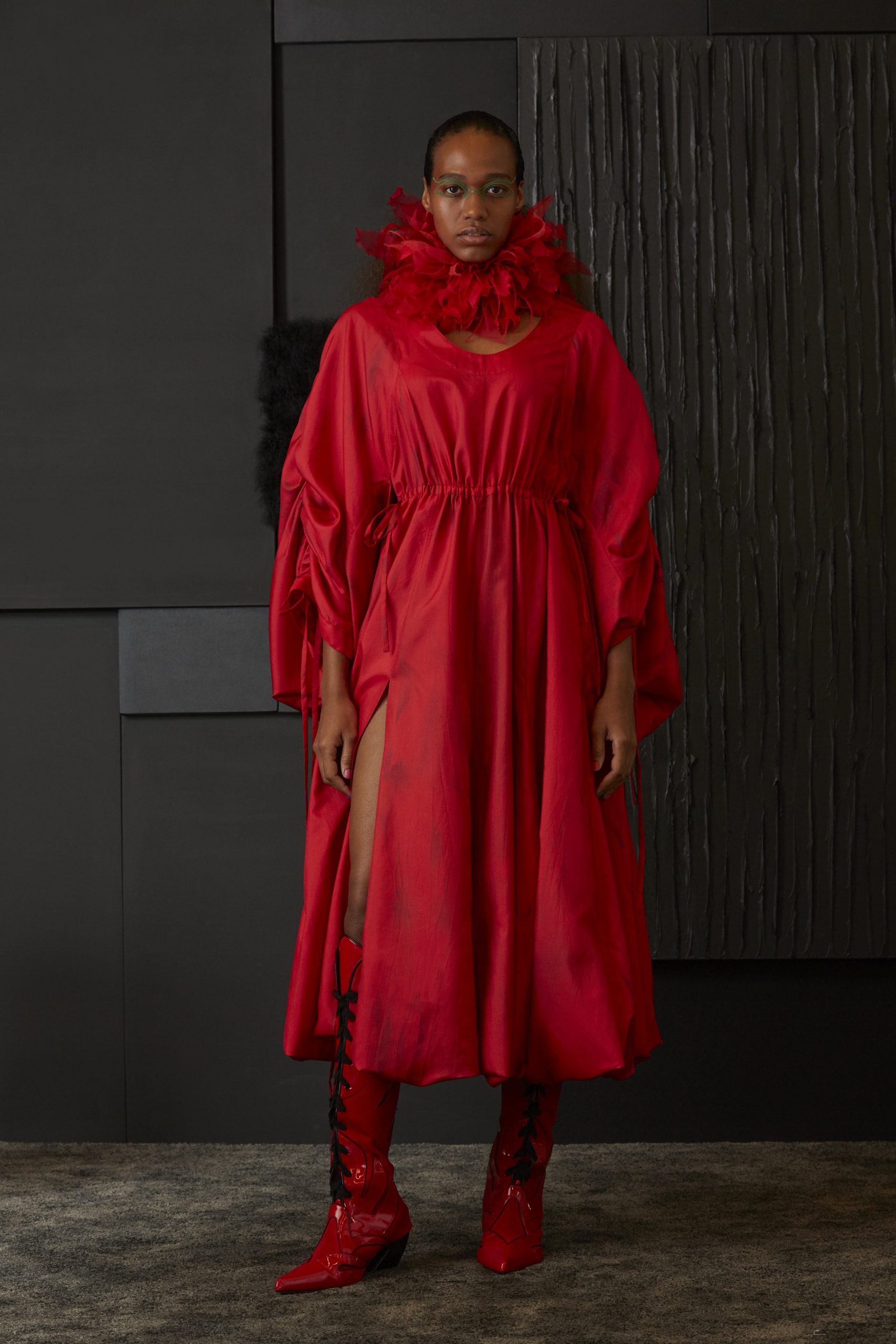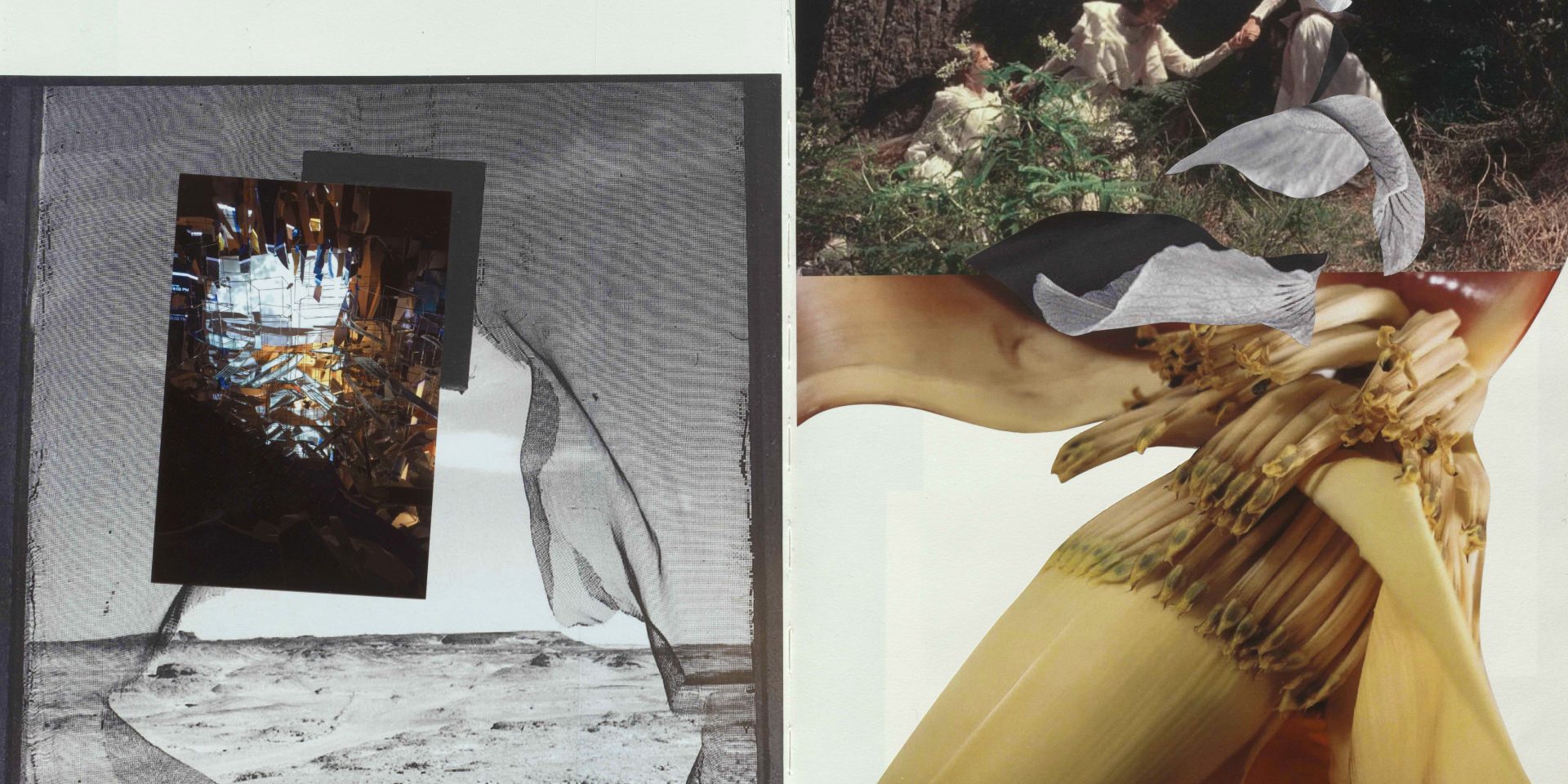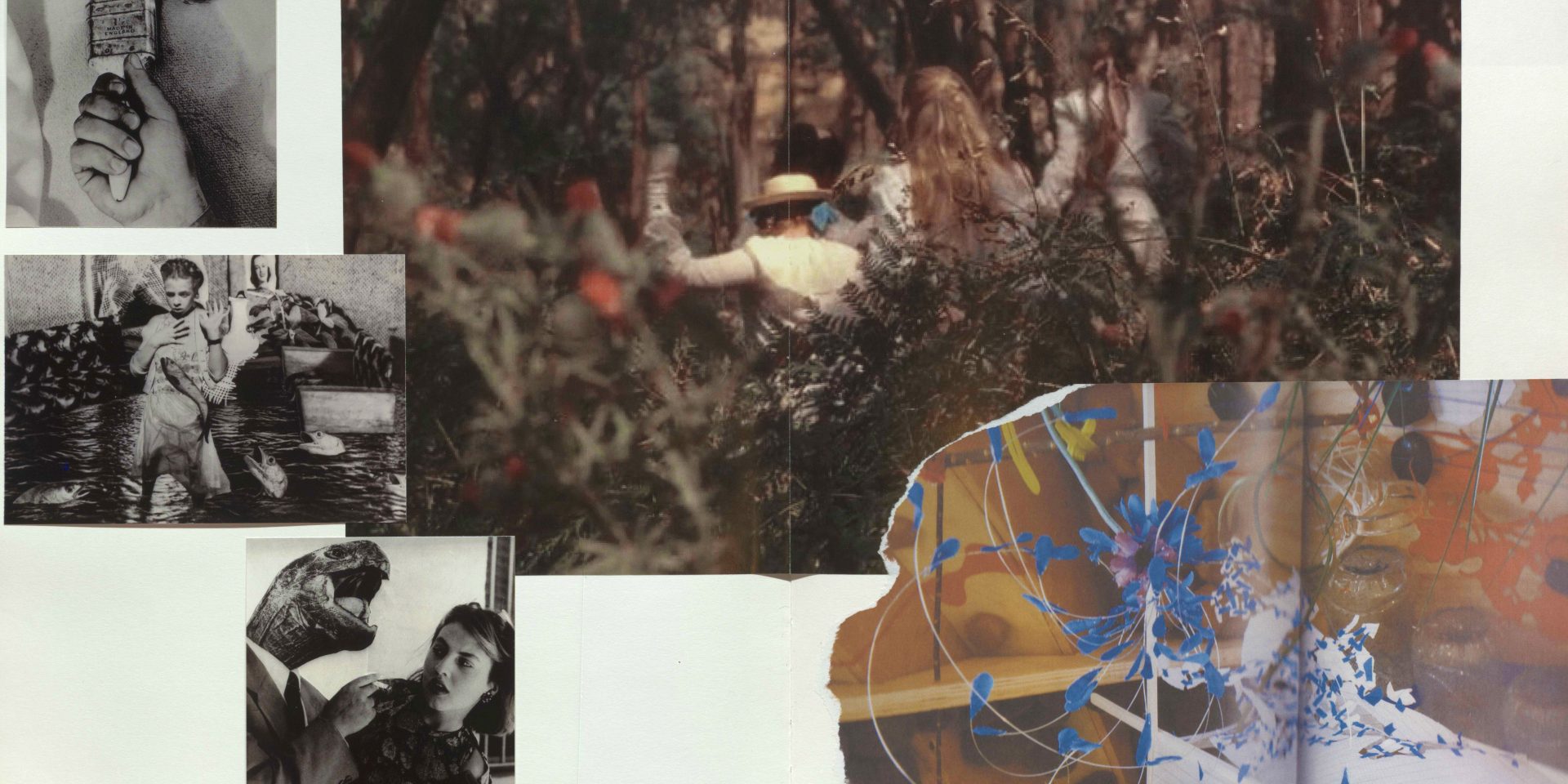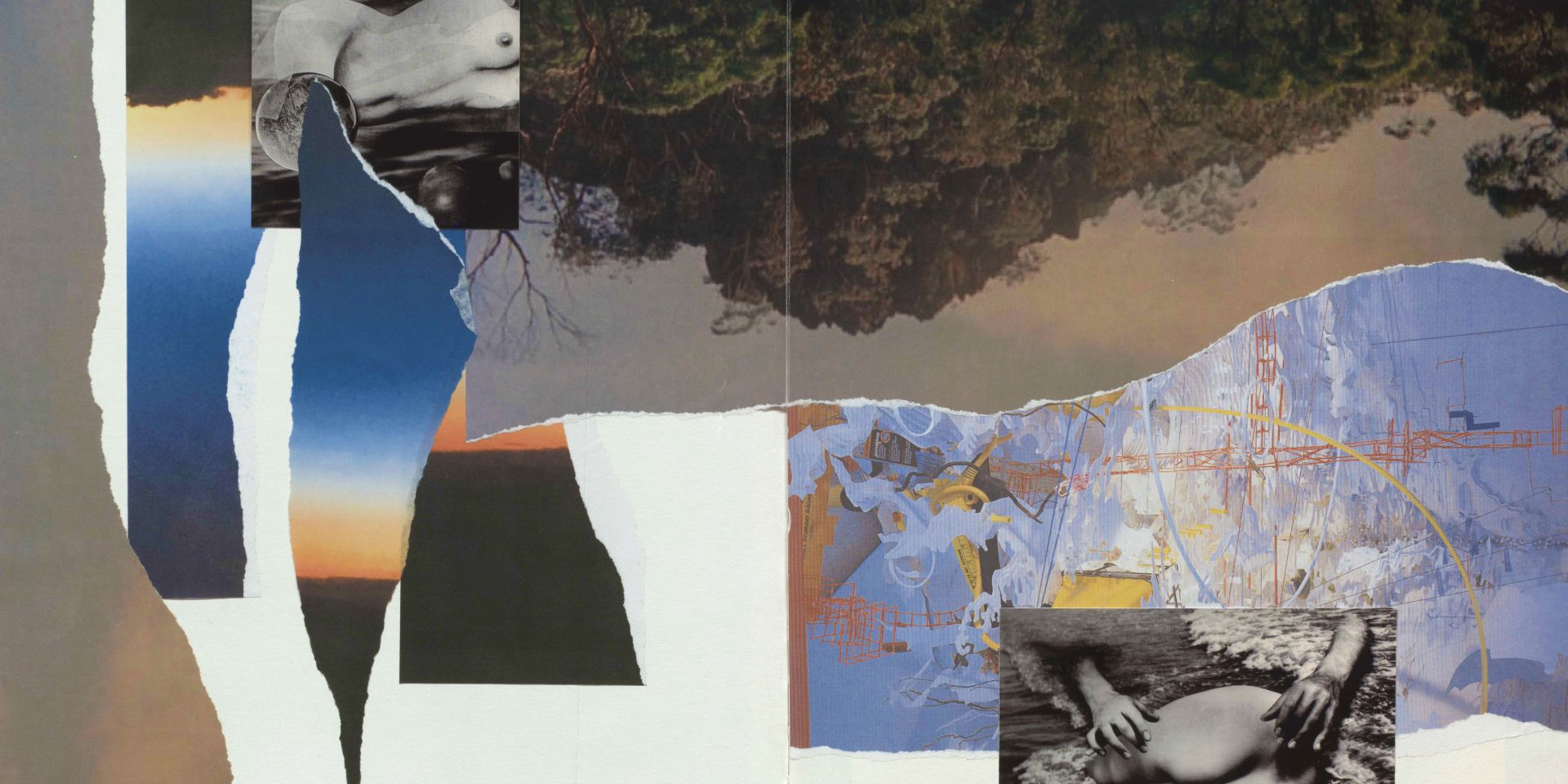 The domical form, both in Sanpitak's works and as an architectural structure, has housed a wide range of meanings: from overturned alms-bowls to vessels, to memorial mounds and heavenly dwellings. Sanpitak's works, in their simple yet distinct forms, take on some of these connotations to create atmospheres that invite contemplation and reflection.
A shout out to our research team:
Kathy Poh (Singapore)
Kathryn Miyawaki (USA)
And a very special thank you to:
STPI Creative Workshop and Gallery
National Arts Council (NAC)
As part of Dr Nozomi Naoi's course on "The Female Image in Japanese Art and Literature" at Yale-NUS College, our team prepared an exhibition sharing. The presentation file may be accessed here. 
Bibliography:
Byrne, Denis. "Buddhist Stupa and Thai Social Practice." World Archaeology: Buddhist Archaeology 27, no. 2 (1995): 266-281.
Faure, Bernard. "The Buddhist Icon and the Modern Gaze." Critical Inquiry 24, no. 3 (1998): 768-813.
Fogelin, Lars. "Material Practice and the Metamorphosis of a Sign: Early Buddhist Stupas and the Origin of Mahayana Buddhism." Asian Perspectives 51, no. 2 (2012;2014;): 278-310.
Huntington, Susan L. "Early Buddhist Art and the Theory of Aniconism." Art Journal: New Approaches to South Asian Art 49, no. 4 (1990): 401-408.
Peleggi, Maurizio. "From Buddhist Icons to National Antiquities: Cultural Nationalism and Colonial Knowledge in the Making of Thailand's History of Art." Modern Asian Studies 47, no. 5 (2013): 1520-1548.
Smith, Earl B. The Dome: A study in the history of ideas. Vol. 25. Princeton: Princeton University Press, 1950.
Baker, Carlos. Hemingway, the Writer as Artist. 3d ed. Princeton: Princeton University Press, 1963.
Mendes, Valerie D. and De La Haye, Amy. "Eclecticism and Ecology." Fashion Since 1900. London: Thames Hudson, 2010: 192-219.
Mendes, Valerie D. and De La Haye, Amy. "Fashion Goes Global." Fashion Since 1900. London: Thames Hudson, 2010: 252-273.
Sontag, Susan. On Photography. London: Penguin Books, 2008.
Sriwanichpoom, Manit. Forgotten Thai Masters of Photography. Singapore: NUS Museum, 2018.